I wanted to share some information with you about the terminology I use when helping Kindergartens with their pencil grip.
Please read.
https://www.sightandsoundreading.com/how-to-teach-a-child-to-hold-their-pencil-correctly/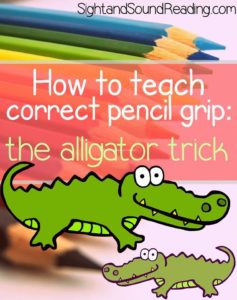 How to Hold a Pencil or Crayon
To teach the correct way to hold a pencil, you can have the child pretend his/her dominant (writing) hand is an alligator.
Open and close the alligator's mouth – and show that the alligator is hungry and wants to eat the pencil!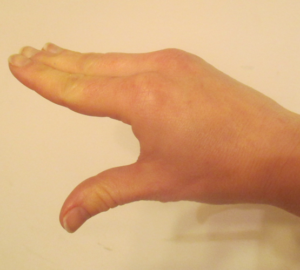 Now that the alligator is holding the pencil in his mouth, place the pencil on the bottom jaw of the alligator,and close the alligator's mouth on the pencil.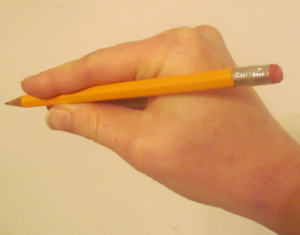 As the alligator eats the pencil, he doesn't like the taste of the pencil, so he puckers his lips.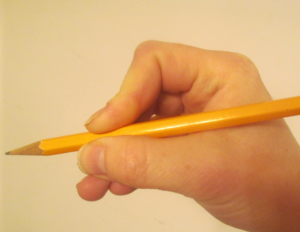 He puckers his lips and curls his jaws in the shape of an 'o' – and clenches the pencil in his teeth.
Hope this helps if your child is practising their pencil skills at home .
I also thought this post was pretty cute too. Please have a read about those tired feelings your children will be experiencing after a day at Kindy.
https://www.kinderling.com.au/news/letter-tonight-i-want-to-feel-like-your-baby-again-being-a-big-boy-is-tiring-and-it-sometimes-stresses-me-out-a-bit
Thank you
Miss Horrocks